ETL40 Van Mounted Cable Fault Locating System is the most advanced system in power cable fault detection combining the best-in-market technologies into a single fully automatic centralized setup with high reliability and multi-level safety standards. The system is capable of locating faults on low & high voltage cables and pinpointing cable faults of cables with DC voltage up to 40kV.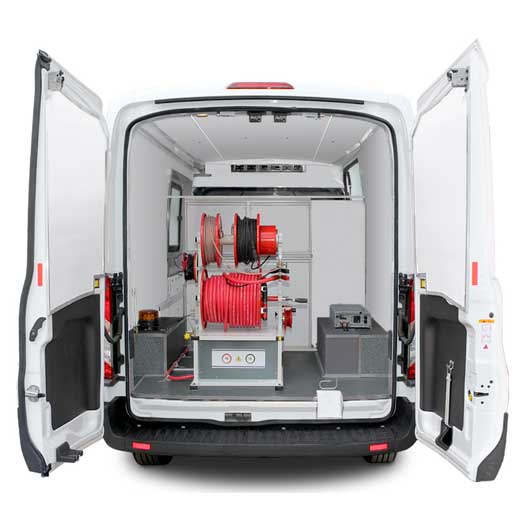 ETL40 provides high energy of 2000 Joules at every surge level of 8/16/32 kV to enable locate & pinpoint faults on buried power cables, even at long distances or high depth.
FAULT PRE-LOCATION
The ETL-40 Cable Fault locating system is designed for testing & cable fault location depending on fault type and condition, using the following 5 distinct pre-locating modes: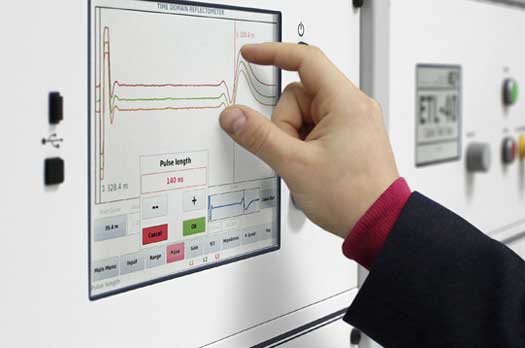 Low Voltage Method:
- TDR Method: low-resistance faults, measuring distance to a high resistance fault, distances to joints, open cable breaks, various impedance changes characterization (cable sleeves, branches, etc.), total cable length measurement (incl. on a drum or bundle) and cable shortening ratio measurement, when fault resistance <200Ω
High Voltage Methods:
- ARC Reflection (single/multi shot)- Precise distance to fault measurement creating a flashover at the fault location. Ideal for high-resistance and unstable faults with minimal harmful effects on a cable.
- Impulse Current (ICE) - for those high-resistance faults that cannot be converted to low-resistance by burning faulty insulation.
- Decay Method- Ideal for faults with high breakdown voltage
High energy of 2000 Joules at every surge level of 8/16/32 kV assures that faults can be located on cables up to long distances easily.
Burn Unit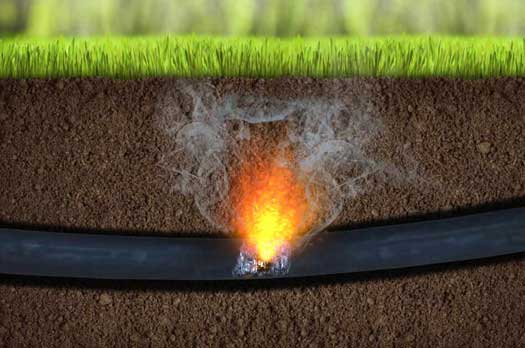 ETL-40 systems are equipped as standard with a burn unit delivering up to 300 mA current at up to 1 A voltage. High-resistance cable faults may be converted to the low-resistance faults by burning faulting insulation, which allows to subsequently apply pre-location and/or pinpointing methods for precise fault localization.
The System is divided into two compartments: operator compartment (OC) and a high-voltage compartment (HC) keeping the operating person safe. Apart from this, the ETL40 is equipped with system self-health and safety monitoring- which are displayed in the centralized control unit screen along with possible resolutions. Visual indicators for Insulation resistance & leakage current present in control unit.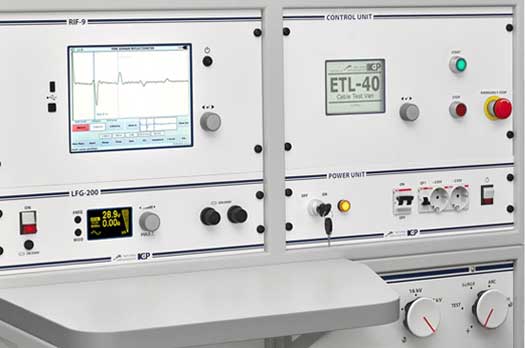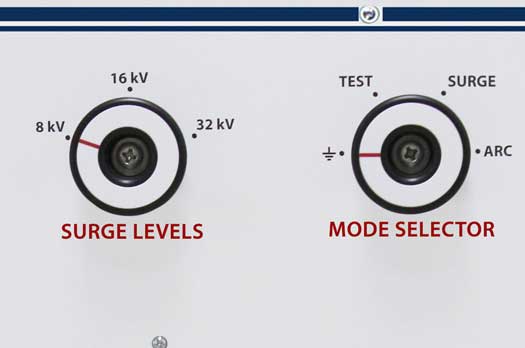 Optional Accessories: 50 watt low frequency surge generator which when used with a locating receiver- can trace cable routes precisely.