A highly innovative technology for 2D monitoring of displacements and movements in slopes and structures . Based on SAR interferometry, IBIS remotely measures the simultaneous displacement of thousands of points over large areas (natural reflections of the slope) without the need for any kind of access to the slope under observation.

IBIS-FL provides a Displacement Time Series for each point with an accuracy of up to 0.1 mm. The high number and the spatial density of good measurement points, enables the IBIS-FL to provide Displacement Maps which can clearly distinguish stable and moving portions of the area under investigation.Monitoring of terrain movements (unstable slopes, landslides, glaciers) is an increasingly important task for todays geotechnical experts required to prevent or forecast natural disasters that could affect human lives.

The automatic acquisition and processing of IBIS-FL data enables the device to provide early warning alerts if movements exceed a selected threshold.
Guardian Software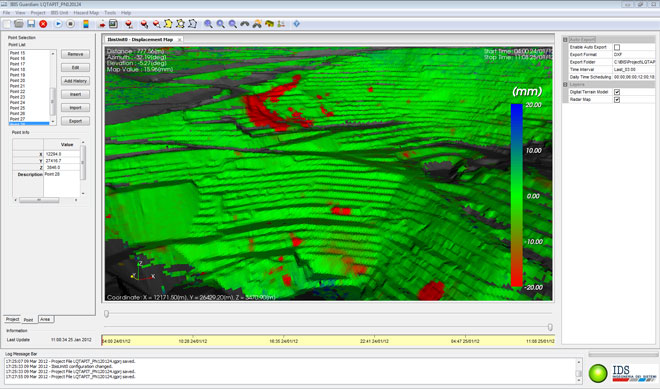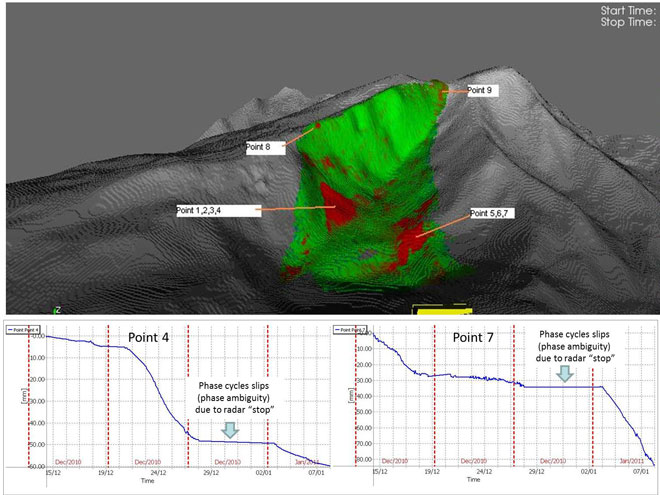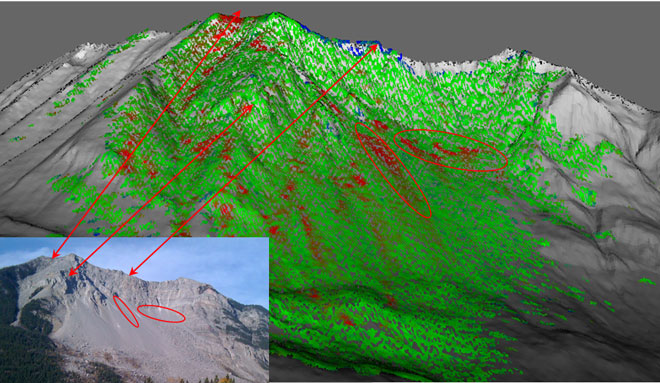 IBIS-FL is supplied along with the Guardian software suite which is specifically designed for critical and background monitoring. Guardian provides automatic real-time processing of radar data, visualization of displacement maps with multiple analysis options (extraction of time series for displacements, velocity, inverse of velocity) and the possibility to create multiple hazard-maps with user-defined alarm criteria for active monitoring.

IBIS Guardian makes use of state-of the art automatic atmospheric correction algorithms to provide accurate and reliable displacement maps which are fully geo-referenced on a digital terrain model.

The capability to handle long-term projects with large datasets makes Guardian also suitable for the long-term tracking of movements which is potentially useful for regulators, the back analysis of slope failure and more comprehensive geotechnical/geological analysis.
User friendly intuitive interface
Real-time automatic processing
Automatic advanced atmospheric corrections
Alarm generation with user-defined levels and multiple alarm criteria
Long datasets for geotechnical back analysis
Fully geo-referenced outputs 3D interactive data handling
User defined zones for alarm generation
Import of multiple digital layers for displaying geological information
Exportability of outputs to mine planning software