How To Choose An Ultrasonic Thickness Gauge -Part II
How To Choose An Ultrasonic Thickness Gauge -Part II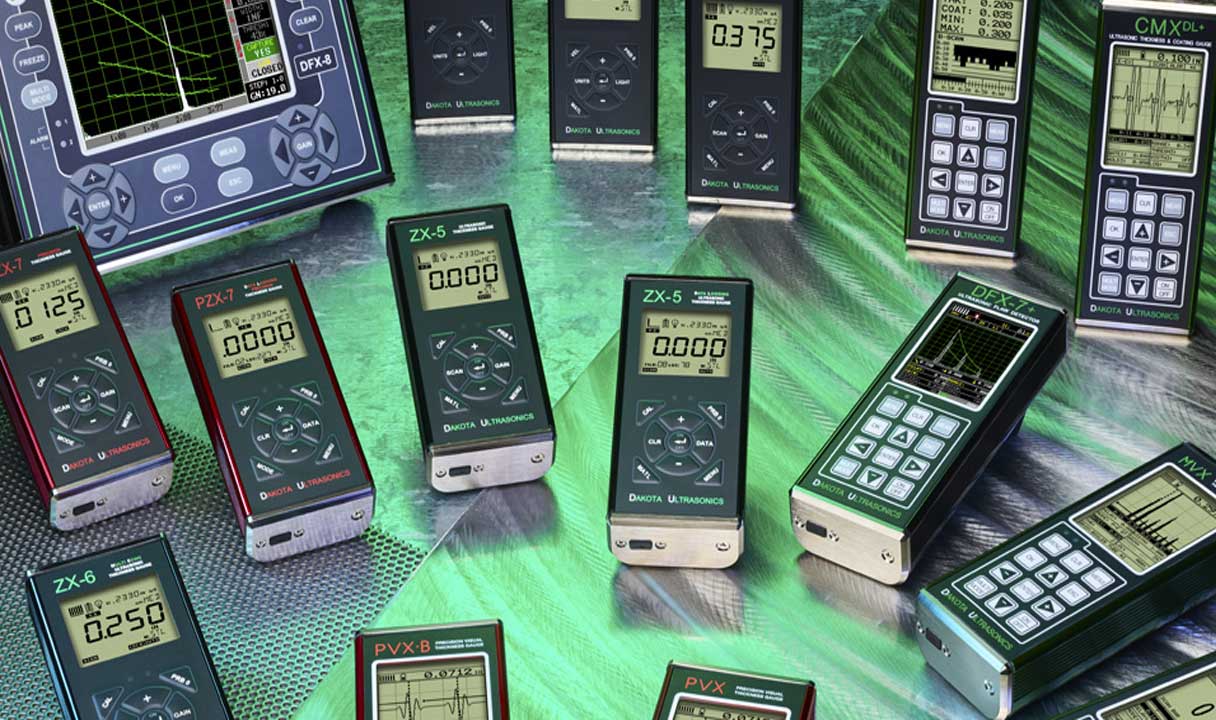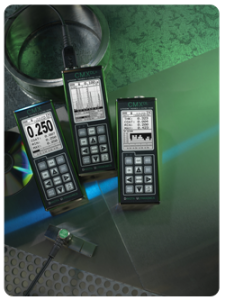 The decision on whether you need to measure :
1. Thickness of sheet metal
2. Evaluate the onset of corrosion in metal fabricated structures
3. Thickness of small diameter pipes such as boiler tubes, automotive pipes etc amongst others, will decide which thickness gauge instrument you should purchase to satisfy the application.
A thickness gauge is an investment in quality production of components, to test quality of product purchased and finally to ensure a higher lifetime of asset by identifying corrosion. Purchasing a world class quality instrument such as Dakota ultrasonic thickness gauge ensures that your teams are utilizing product which will provide consistency and repeatability in measurements ensuring that the process of quality assurance or quality testing can be inducted into your organization as a process and not as a daunting task. Many a times questions are asked give us an ultrasonic thickness gauge instrument which is easy to use , will provide accurate readings and can withstand the test of time in adverse conditions such as oil, heat etc. however, at the same time the next point addressed is that it should be the lowest cost instrument. As mentioned above, purchase of a thickness gauge should be considered an investment that provides a ROI i.e it should be viewed as a method of cost savings by ensuring quality and therefore avoidance of rejections, as a method to periodically check against or rather the onset of corrosion to ensure preventive maintenance of high value steel structure assets. Given the repetitive nature of quality assurance or the size of the assets that are usually under test, it becomes even more pertinent that the thickness gauges utilized should be advanced enough to allow easy and quick handling by engineers or technicians at any level. Instruments such as the CMX Ultrasonic thickness gauges or the MMX6 Multimodal thickness gauge ensure that the operator can undertake even large jobs with ease. To start with , use the following table to narrow down your search on which general purpose thickness gauge or advanced ultrasonic thickness gauge to utilize :
| | |
| --- | --- |
| We need to measure thickness of the same material every day. | The MX-1 will hold a single velocity, making it the perfect choice applications where only one material is being tested day after day. |
| We need to measure a few materials everyday. | The MX-2 is ideal for the person that tests a few different materials regularly. The MX-2 contains 8 velocities of common materials and two velocities that the user can set using a simple sofware program. |
| We need to measure the thickness of various materials everyday and also scan for changes in thickness along the length of a material. | With the hand held MX-3 Ultrasonic micrometer, you can make reliable measurements or scan a length of material for the thinnest point. |
| We need to measure thickness of various materials. Also, I need to measure thickness of metals through coating. I also need to scan for corrosion by performing high speed scanning over metals. | The MMX-6 is a simple to use hand-held Ultrasonic Thickness Gauge with the ability to measure through paint and coatings and eliminate the thickness of the paint or coating. The MMX-6 uses a dual element style transducer. With the single press of a button, the MMX-6 can be switched between pit or flaw mode ( pulse-echo), and through paint/coatings mode (echo-echo) for maximum inspection efficiency. The MMX-6 is equipped with a bundle of features to make your job easier: Alarm mode, high speed scanning, and data send are the main features of the MMX-6. |
| We need all of the above plus we need to log the measured values. | The MMX-6DL has all the features of the MMX-6 plus: An Internal data logger that stores a total of 1000 readings in 10 files of 100 readings each file. This gives the user the ability to store, and download the stored measurements directly to a PC using our DakView software program. The software and transfer cable are included in the MMX-6DL kit. |
| We need all of the above plus we need the advancement allowing us to have prefed velocities to avoid repeated calibration for carrying out quick and unhindered measurements everyday. | The MMX-7 has all features of the MX & MMX gauges with some additional features and advantages. Selectable Large Digits and B-Scan display options. An internal data logger that stores a total of 12,000 readings and waveforms, 64 user custom definable setups, selectable transducer table for improved linearity, thru paint mode with the single press of a button, multiple calibration and material selection options, and selectable low, medium or high gain options. |
| We need all of the above plus we need cross sectional views to be measured with waveforms. | The MVX finishes the line of MX gauges with class. This thing is loaded with all of the features of the MX gauges and a lot more. Four selectable display options: RF, Rectified, B-Scan, and Large Digits. An internal data logger that stores a total of 12,000 readings and waveforms, 64 user custom definable setups, selectable transducer table for improved linearity, thru paint mode with the single press of a button, multiple calibration and material selection options, and auto waveform find just to mention a few! Equipped with a single element flaw prove-up mode for basic angle beam inspections. |
| We need all of the above i.e advanced prefered velocities , auto probe zero ; we need to measure material thickness, measure material thickness through coatings and also measure coating thickness. | The CMX has all features of the MX & MMX gauges with a ton of advanced features. Measure material and coating thickness simultaneously, while still detecting pits & flaws in a single mode (PECT). Auto probe zero, auto probe recognition, auto temperature compensation are also included. Selectable Large Digits and B-Scan display options, up to 64 custom user definable setups, selectable transducer table for precision linearity, and material and coating calibration options are also available.Our standard through paint mode is is still included and ongoing. Switch between modes, according the transducer recognized or manually selected. |
| All of the above plus datalogging. | The CMX DL has all the features of the CMX, plus a huge storage capacity, using multiple file structures. Select between to file formats: Sequential, with auto identifiers or, our standard alpha numeric grid format.The storage capacity is rather impressive. Graphics on: Store 16,000 + readings (material & Coating) with a B-Scan, and all features and gauges settings per reading. Graphics off: Store 210,000+ readings, including material, coating, and min & max readings. Massive storage capacity |
| We need to perform precision thickness measurement of very thin materials as low as 0.15mm with a resolution of 0.001mm, need to measure through paint. | The PX-7 is our basic precision gauge model. The PX series are packaged in an aluminum extruded body, with nickel plated aluminum end caps. The PX series gauges are typically used for thin material applications. This gauge has the ability to calibrate to a variety of different materials using a one point calibration option. Some of the features include: Scan feature (allowing the user to scan an area for the minimum thickness), alarm mode (audible & visual), differential mode (+/- from nominal thickness value), and RS232 port out. |
| We need precision thickness measurement and also need to measure on very thin dia pipes, need high speed scanning , measure through paint and a visual waveform based display. | PVX is equipped with an alpha-numeric data logger to provide increased versatility for those custom reporting needs. The high speed scan feature speeds up the inspection process by making 32 measurements per second. Remove transducer from the test material and display the minimum measurement scanned.Visual and audible alarm with hi and lo limit settings for specific application tolerances. Auto find features locates the detection point(s) and adjusts the display settings to bring the waveform into view. PVX comes complete with our Windows PC software for transferring data to and from a PC. |