The SM90 STIPA Sound Meter from Bedrock is the most advanced Class 1 sound meter in the market suitable for a wide array of applications. The SM90 Class 1 sound level meter has all the features of the SM50 STIPA meter but complies with the strictest requirements for sound level measurements (class 1) according to IEC-61672-1:2014 as well as double the data storage (8 GB) compared to SM30 and SM50.
SM90 STIPA meter is equipped with the following advanced modules:
Class 2 Sound Level Meter

(SLM)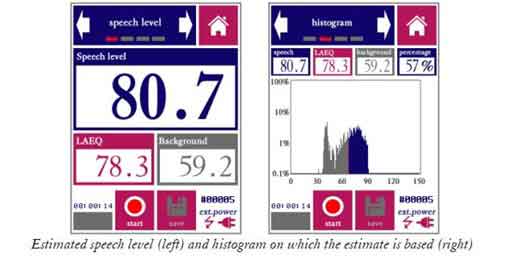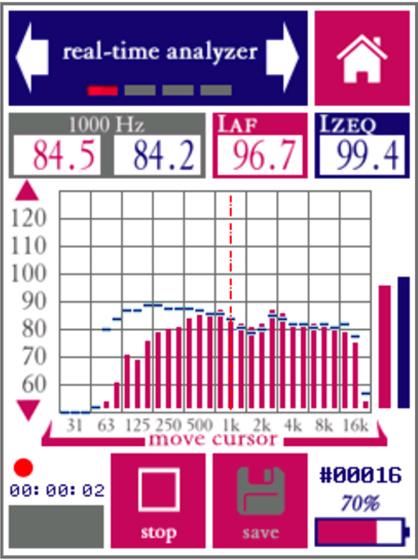 Fast Fourier Transform

(FFT) Analyzer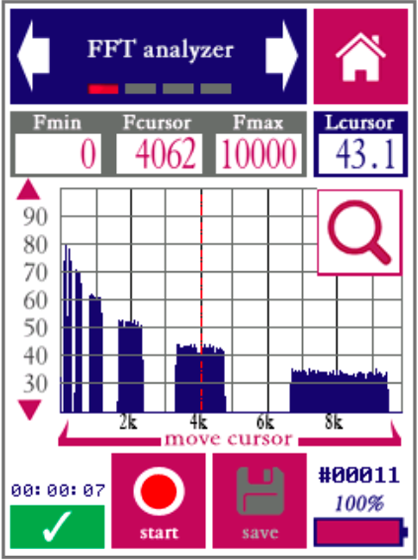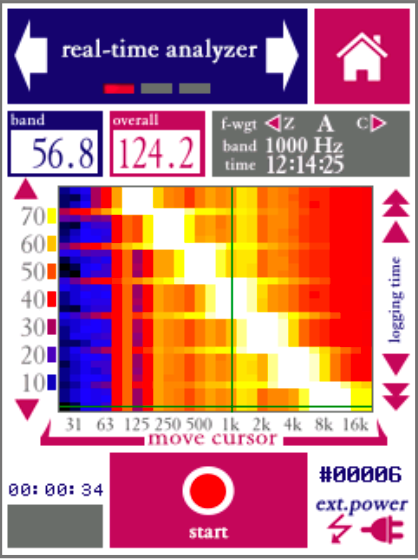 RT60 Measuring

(Reverberation Time)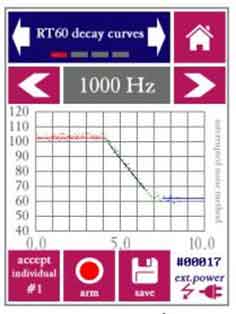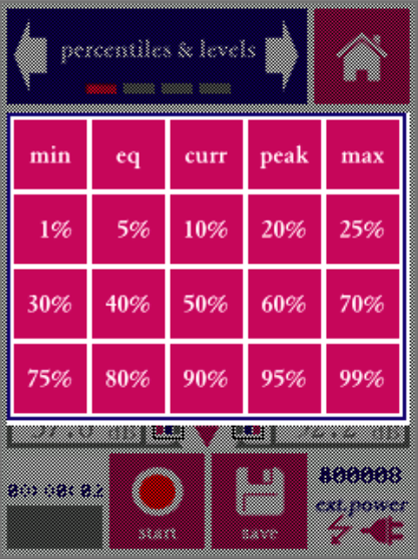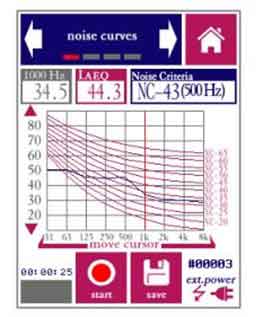 Sound Pressure Level (SPL)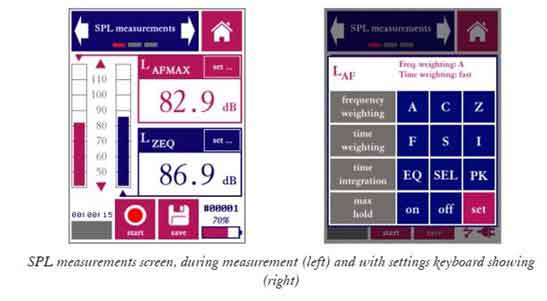 Total Harmonic Distortion plus Noise

(THD+N)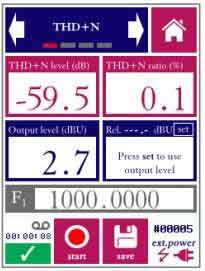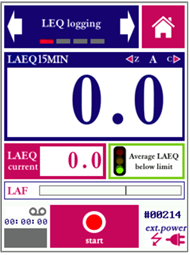 Statistical Acoustics and Building Acoustics SRI/STC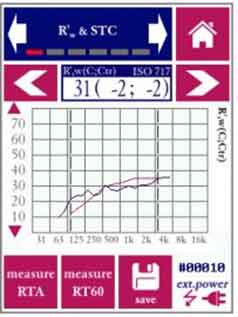 Equipped with a Class 2 electret microphone & preamp (1/4"), 30 mV/Pa sensitivity and a dynamic range of 21- 132 dB, this instrument gives accurate and reliable results in less time. With an easy plug-and-play method of operation and tripod mounted long term data logging, this class 2 stipa sound meter is perfect for longer duration of sound measurement. This data can be stored in the 4 GB internal storage or send to PC as .csv files for data viewing in spreadsheets; audio recordings also saved in .csv files.
SM90 is a Full STI & STIPA sound meter that is accurate, reliable, and easy to use for even first-time users of STI measurement. Equipped with Quick STIPA (~18s per reading) as well as STIPA Pro (~25s per reading), even seasoned STI users will find all the features they were looking for- in a much simpler format in this speech intelligibility meter. Full STI Measurements can also be performed for 65 secs.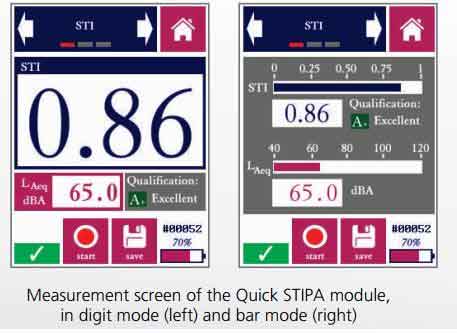 STI averaging available in SM90 Sound level & STIPA meter does multiple STIPA measurements consecutively and take a (moving) average across up to five measured STI values.
STIPA pro module has five screens:
STI and spectrum

: display measured STI, octave spectrum and dBA level 2.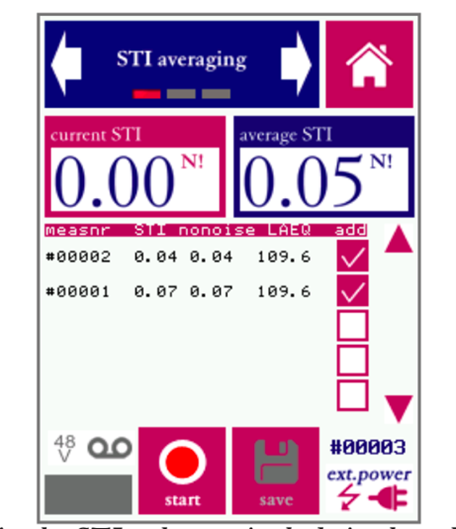 Measureme

nt details:

display all measurement details including the MTF

Settings

: configure the STIPA pro module.

Additive noise:

enter and enable/disable a noise spectrum to add to data

Browse measurements:

review saved measurements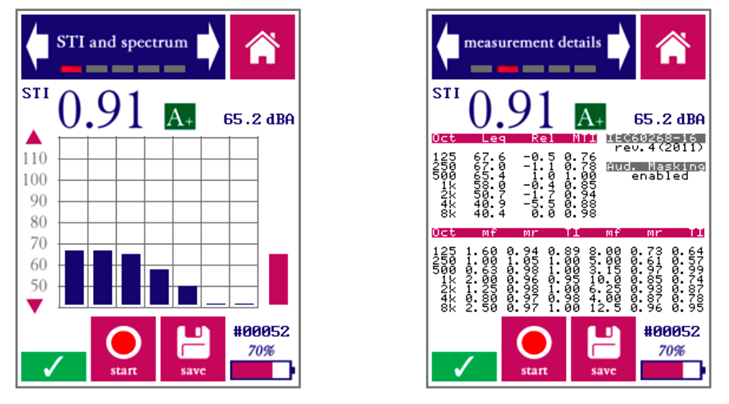 These measurement details will enable more experienced operators to determine not only the speech intelligibility of the tested channel, but also the causes of intelligibility reduction induced by the channel.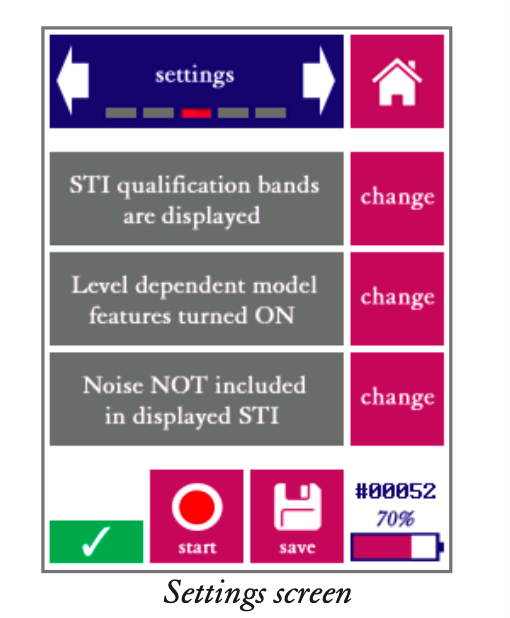 Full STI
Although fast and robust, STIPA has its limitations: only 2 modulation frequencies are measured per octave band, whereas the complete Speech Transmission Index measurement scheme calls for 14 modulations per octave band. This means that STIPA is under sampled in the modulation domain. For many systems, the measured STI is not (or hardly) affected. However, some cases call for "Full STI" measurements:
Whenever echoes are present (delayed loudspeakers, large halls and cathedrals)

When tested systems or channels feature complex combinations of distortion factors.
The Full STI module implements a novel measurement algorithm, that leverages the advanced signal processing capabilities of the SM90 (and also SM50).
A novel test signal is used, which repeats 7 different patterns (segments) in a circular fashion.

Each pattern roughly follows the approach of STIPA: each octave band is simultaneously modulated with 2 modulation frequencies.

Each pattern takes approx. 9 seconds to complete. The whole measurement is completed in 65 seconds.

The patterns are set up in such a way that all modulation frequencies (out of the set of 14) have been used in each octave band once the full 65 second cycle is completed. Hence, all 14 modulation frequencies are tested in all 7 octave bands.

The first phase of a new measurement is a synchronization phase, during which the analysis algorithm determines when to expect transitions between patterns.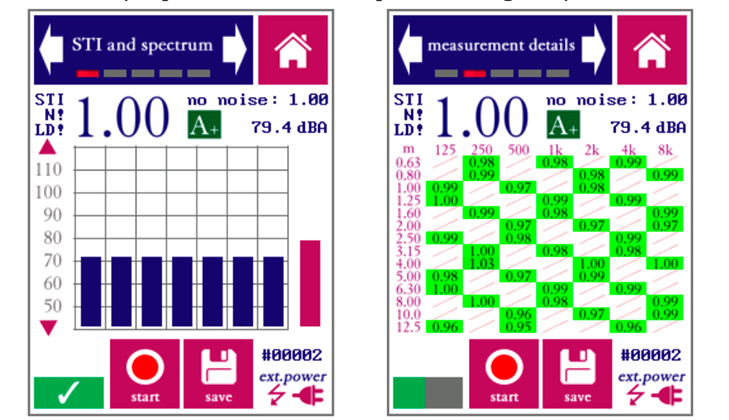 Bedrock SM90 advanced sound level meters with their versatile interface & tripod mounted setup can be are used for a variety of measurement applications including environmental noise, noise pollution, vehicular noise equipment & automotive design noise measurements, R&D, building acoustics, sound insulation, acoustic equipment testing, audio professionals amongst other applications.
Conforms to major international standards like:
IEC-60268-16 rev. 4 & rev. 5

IEC-61672 Class 2 / ANSI S1.4 Type 2

IEC-61260 Class 0

ISO-717-1 / ISO-16283 / ISO-140

ASTM E336 / ASTM E413 ISO-3382-2

ANSI S12.2 / ISO-1996 AES17
Each SM90 speech intelligibility meter comes with an individual declaration of conformity and calibration certificate to differentiate the instrument from market variants. They also come with more functionality which will be added through free future firmware upgrades
The Full-colour resistive LCD touch screen and high speed USB2.0 output interface make it easy to use for anybody involved in (acoustic) testing and certification. The instrument comes with an individual declaration of conformity and calibration certificate to differentiate the instrument from market variants. It also comes with more functionality which will be added through free future firmware upgrades.
Kit Contains:
SM90 Instrument with class 1 mic

International charger adaptor

USB cable

Windscreen

Carrying cord

User manual

Calibration certificate

Ruggedized Case
The SM90 when combined with BTB65 Talkbox (available as Speech Intelligibility Kit) can be used to effectively measure STIPA- wherein the Talkbox acts as the source of STIPA signals and the SM90 measures/ analyses the signals seamlessly enabling multiple point testing in a short time with highest level of accuracy.
Optional BAC1 Calibrator is available to verify and calibrate the SM90. Provided with individual calibration certificate.