25 May 2023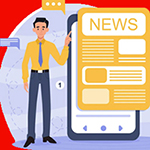 Asian Contec Ltd and Minicam Ltd. announce new distribution partner agreement for India

Asian Contec Ltd, India's largest engineering distribution company & manufacturers of products for the buried utility segment including Power distribution, Telecom, Water Utility, Oil & Gas sectors, Heavy Engineering Industries and Engineering R&D.
&
Minicam Ltd a part of the GBP 1.5 Billion HALMA group, world's premier manufacturer of pipeline inspection systems including robotic crawlers pipe camera systems, ATEX pipe inspection Robotic crawlers, ATEX Push Rod systems and general PAN TILT push camera systems have entered in to an exclusive agreement for sale and after sales & technical support to the Indian market.
30 Sep 2023

ACL Stanlay shortly open its 11th regional office at Vadodara.

29 Sep 2023

ACL Stanlay opens its 10th regional office at Patna.

20 Jan 2023

ACL exhibited at Indian Water Works Association at Pune, showcasing its product range for Buried Water Line Maintenance including Water Leak Detection, NDT range for structural investigation etc.

31 Jan 2023

ACL received the "SME of the Year award" for Signal & Telecom at the 4th Rail Analysis Innovation & Excellence Summit 2023 at Le Meridien Hotel, New delhi, India.

15 Dec 2022

ACL enters into an exclusive agreement with High Sense Solutions Canada for sales & service support of Water Leak Detection instrumentation for the india market.

15 Dec 2021

On 10/12/ 2021, ACL announces opening of its 8th & 9th regional office at Lucknow & Kolkata. This step comes as a part of our continuous efforts to expand our reach & make our services as widely available & as possible.

15 Dec 2021

On 23 July 2021, ACL signs a distribution agreement with DTI Group, Australia for OHCAM Pantograph Monitoring Camera.
DTI systems are being progressively utilised by major Rail & Metro networks worldwide. Stanlay will be providing sales, solutions and after sales support for DTI's range of products across India.

30 Jun 2019

We are excited to announce that due to our remarkable growth over the last years,we are expanding!!
Asian Contec Limited Stanlay has opened 3 new regional office locations at Bhubaneshwar, Guwahati and Vadodara, taking its total tally of 8 sales offices apart from its manufacturing facility.
With the opening of the new offices, Asian Contec Limited is striving to ensure enhanced customer reach and high quality support to its customer group across India.

26 May 2022

Asian Contec ltd under its brand name Stanlay has been providing Non destructive testing solutions to the infrastructure, industry , research and engineering agencies, since 2008.
With its expertise in the field of GPR and NDT spanning over 10 years, Asian Contec Ltd expects to provide to its customers both product and insight into GPR which can be utilized for structural assessment and concrete imaging.

30 Apr 2020

The all new Stream C, The compact solution for real-time 3D mapping of underground utilities – in association with IDS Italy World-renowned Ground Penetrating Radar manufacturers.
Perfect for Professional Surveys with a Massive array of 34 antennas in two polarizations (VV + HH)

For more information visit https://www.stanlay.in/ground-penetrating-radars-equipment/utility-detection-&-mapping-gpr/stream-c-gpr/

25 Jun 2016

Asian Contec Ltd and Megger India Pvt Ltd have entered into a distribution relationship for the Complete Seba Product Range and Cable Test products of Megger. Refer http://www.sebakmt.com/en/homepage.html and http://en.megger.com/?_ga=1.175840290.1453917384.1456137609

Mr Ajay Goyal , Managing Director and Mr Suresh Chandra Narayan, Sales Manager at Megger India on the occasion commented that they look forward through the distribution partnership to better service the indian market and its premier customers with world leading product solutions for cable fault locating, cable testing and diagnosis . Mr. Rajat Nagrath , Jt. Managing Director from Asian Contec Ltd commented that it looks forward to working closely with existing and new customers in the power, telecom, water and industrial sectors for delivering the most technologically up to date cable fault locating & test solutions and after sales service.

About SebaKMT : SebaKMT is the world's market leader in the development, manufacture and sale of measuring equipment and systems in the following areas:

• Cable diagnosis
• Cable fault location
• Leak location
• Line and object location
• TV inspection of sewers

About asian contec limited : ACL under its brand name Stanlay , is India's fastest growing engineering distribution company for supply & manufacture of underground cable installation products, cable fault locating, cable locating products , duct route tracing systems , pavement test & measurement solutions , Non destructive testing products catering to the Telecom, Power, Oil/Gas, Water, Industrial, Infrastructure and Institutional engineering segments.

30 Jun 2022

Stanlay and Solgeo Italy announce new distribution partner agreement for India .

Stanlay will be providing sales, solutions and after sales of Solgeo's range of Dynamic seismic and vibration monitoring solutions , geophysical instrumentation including Crosshole instrumentation for P&S waves apart from Solgeo's proprietary range of large area concrete tomography equipment to premier engineering customer groups in India.

Refer www.solgeo.eu for more information on Solgeo's product range.